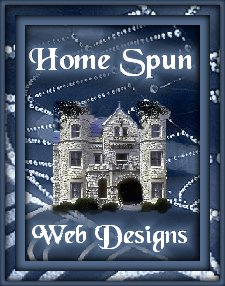 Welcome to
Home Spun Web Designs.


DISCLAIMER
and copyright information

All of the graphics on the
Home Spun Web Designs commercial page,
the concept, and combination design is a copyright of Home Spun Web Designs.
Excepting the spinning globe
All rights reserved

This page design may NOT be copied
in same or likeness
without the written permission of the designer.

THE DISIGNER BEING:

LALA of HOME SPUN WEB DISIGNS
HSWD ęCopyright 1999-2000.

To do so is plagiarism, and illegal.